WILD TIGERS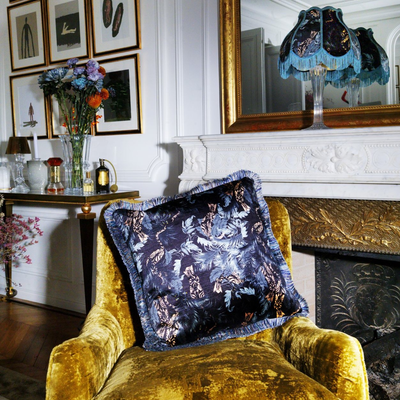 Stealthy Silhouettes
This verdant hide-and-seek game, displayed in elegant sobriety, is the perfect scenery for the stealthy figure of wild tigers.
A collection of movement and freedom revealed in stylish creations of throw pillows, decorative throws and handmade lampshades.
An exquisite refinement, enhanced with elegant trimmings, casts all its sensuality through the delicate touch of cotton velvet and the vibrance of silk velvet.