FEAST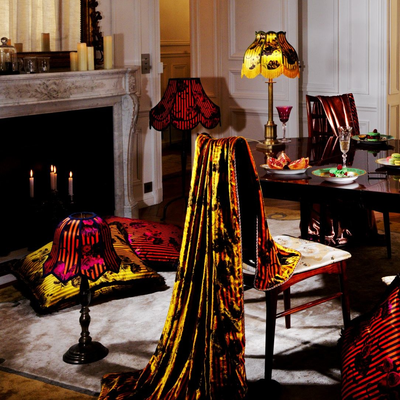 Vestiges of joy
A pop and fruity vision of tasty pleasures. A collection to greedily devour life like a fruit. It is a vivid celebration of passion and joy.
An epicurean collection of throw pillows, handmade lampshades and decorative throws that will spread delicious irreverence and fun chaos into your room.
A sharp contrast experience where the naturally exquisite feel of cotton silk and silk velvet, edged with refined trimmings, will bring a final surprising twist.