ROYAL MACAWS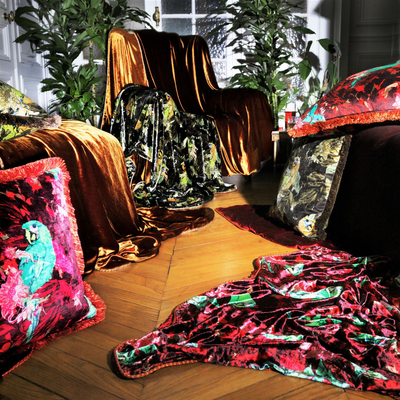 Allure and Pride
The exotic and enveloping nature of tropical lands is the center stage for the beauty of royal macaws.
Elegantly blending allure and pride, this fantasy collection of throw pillows and decorative throws will blow an unexpected tropical breeze.
An invitation to travel garnished with delicate trimmings and magnified by the sublime natural fabrics of cotton velvet and silk velvet.