WILD LEOPARDS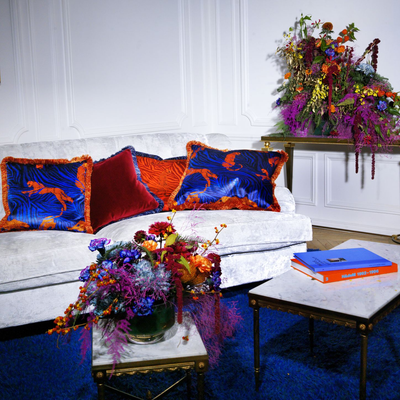 It's a cats' game
The power of wild leopards is expressed in its finest parade through these pop and full-of-life throw pillows creations.
A savage yet subtle ballet, unfolding in an interlaced jungle, brings life to a phantasmagoric universe that electrifies all senses.
A surprising sensorial experience, full of contrasts, magnified by the exquisite touch of cotton velvet and elegantly edged with large trimmings.